About Our Cool Little Company
We're three very passionate filmmakers and storytellers – we've worked together for fifteen years to create meaningful, exciting work for a wide range of corporate and non-profit clients. Before that we did lots of cool things – Dorne wrote and directed independent feature films, Michael was a DJ and a builder, and Ivi worked as an Art Director and Property Master on big-budget films like "Dances With Wolves" and "The Patriot."
All of these pursuits were worthy and lots of fun, but somewhere around 15 years ago we collectively decided to stay close to home and be nearer to our families and our community. So we started this company with a vision to make interesting, powerful work for clients we admired. Over the years we have done exactly that. Our work has taken us from Minnesota to the Antarctic, from Africa to Trinidad and Tobago, and from one end of Charlotte to the other. We care deeply about creating work that makes our clients happy and tells a great story. Hit us up – we'd love to create with you, too.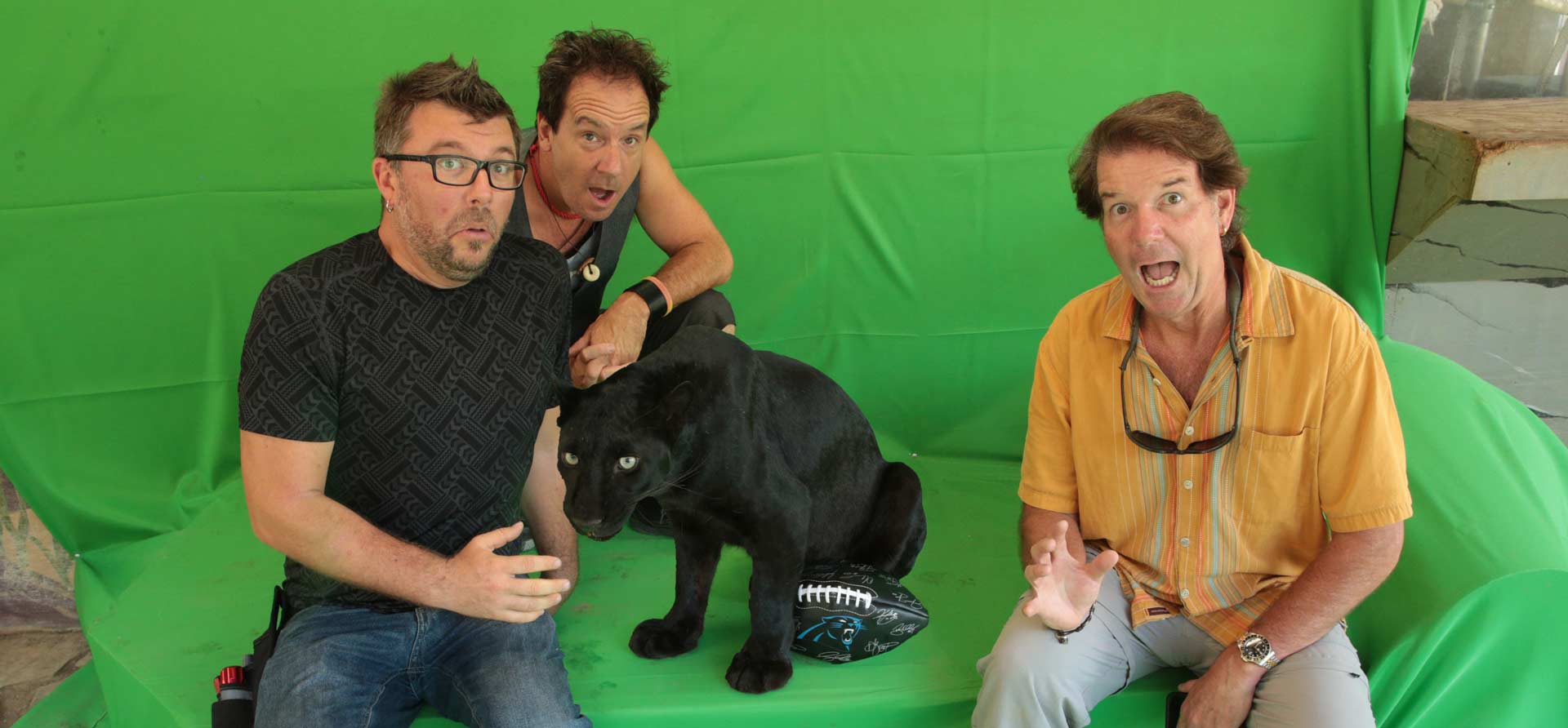 Michael Reynolds
Cute, funny, works hard.
Do not ask Michael Reynolds to do anything halfway- it's not in his nature. Michael's background as an architect, carpenter, and music DJ means he's thorough and painstaking about his editing work. A Final Cut Pro whiz, Michael's sense of timing and music choices mean his edits are crisp, clean, and always fun.
Read more…
Dorne Pentes
Engaging, passionate, likes yoga.
What's Dorne's secret to happiness? Breathing. Years of writing, directing, and shooting work for clients across the spectrum have taught him patience, flexibility, and led him through many a potentially wacky scenario.
Read more…
Ivica Bilich
Keeps us laughing and on-time.
Ivi Bilich was the social chairman of his fraternity in college, which tells you something about his personality. Ivi could make friends with a cascading iceberg and convince it NOT to crush him. Ivi's ability to create a solution to every production problem makes him the ideal person to guide WonderWorld's big (and small) shoots.
Read more…