The universe is made up of stories, not atoms.
– Muriel Rukeyser
ABOUT US
WonderWorld creates great video in and around Charlotte, NC. Video is all we do. We write, shoot, produce, and edit commercials, shorts, and marketing pieces for corporate and non-profit clients. We've won lots of ADDYs for our work, and create long-standing relationships with our clients. We've been in business over fifteen years because our work is solid. We love to create powerful video — so come and create with us!
A collection of commercial masterpieces we have accrued over the years. Amazing clients, professional crews, fantastic stories.
Long-Form
Sometimes 60 sec is not enough. From documentaries to corporate training, the Wonder World crew has been there, done that.
Outside The Box
The unusual, obscure, weird stuff that you show your friends over a drink one night. This is simply a collection of projects we were passionate about, for clients who were gracious enough to let our creativity fly.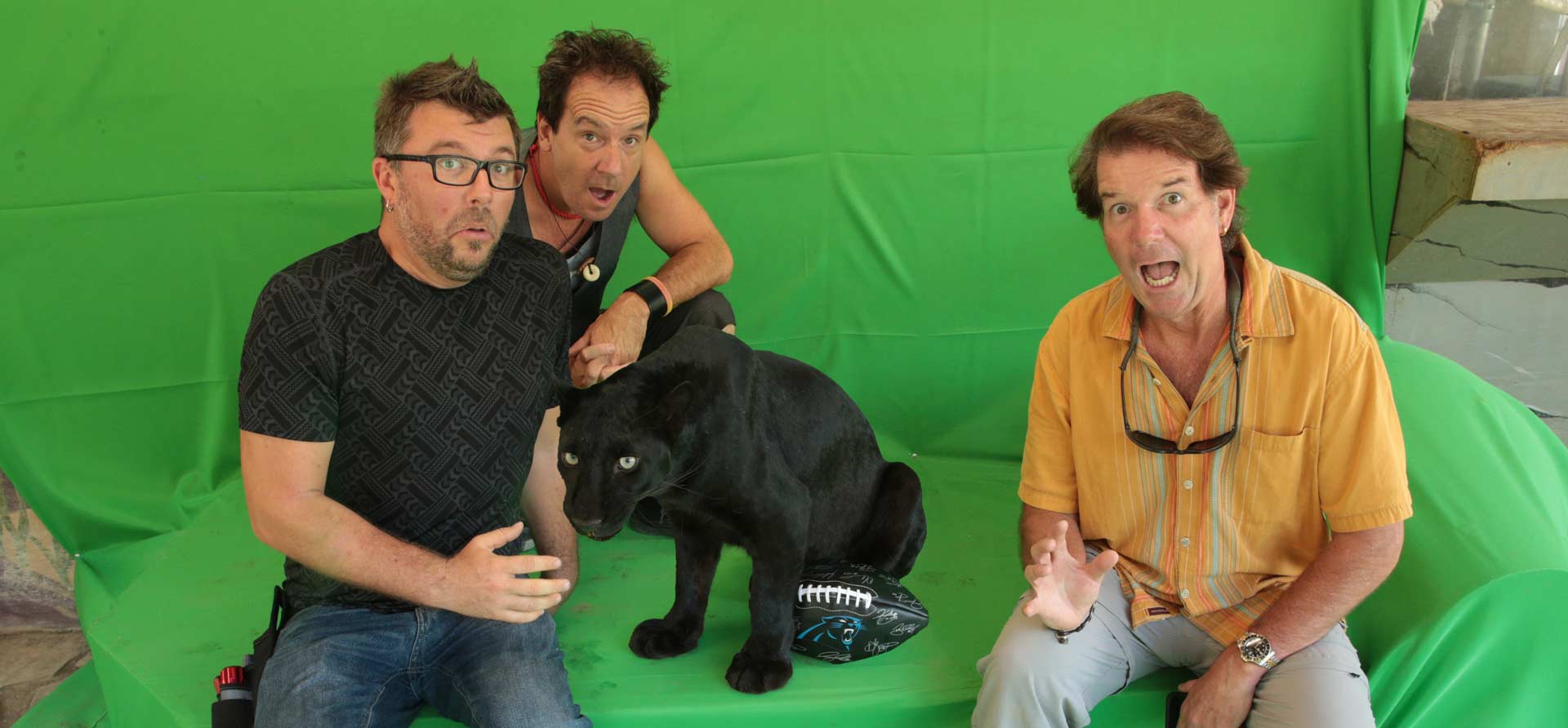 Michael Reynolds
Cinematographer / Editor
Do not ask Michael Reynolds to do anything halfway- it's not in his nature. Michael's background as an architect, carpenter, and music DJ means he's thorough and painstaking about his editing work. A Final Cut Pro whiz, Michael's sense of timing and music choices mean his edits are crisp, clean, and always fun. Read more…
Dorne Pentes
Writer / Director / Cinematographer
What's Dorne's secret to happiness? Breathing. Years of writing, directing, and shooting work for clients across the spectrum have taught him patience, flexibility, and led him through many a potentially wacky scenario. Read more…
Ivi Bilich
Producer
Ivi Bilich was the social chairman of his fraternity in college, which tells you something about his personality. Ivi could make friends with a cascading iceberg and convince it NOT to crush him. Ivi's ability to create a solution to every production problem makes him the ideal person to guide WonderWorld's big (and small) shoots. Read more…
Got a concept but not sure where to start? Wonderworld is here to help. We offer a full suite of pre-production services, include story boarding, casting and talent services, as well as assistance in securing any equipment, locations, or crew needed to make sure your story is well told.it.
You dream it, we get it done. Wonderworld's years of experience and talented crew gives our clients access to resources unparalleled throughout the Southeast. Editing, motion graphics, animation and sound production are all handled by our core creative team on state of the art equipment. From the Director of Photography to the on-set craft service, rest assured your project is being handled by the best in the industry..
Let's Make Something Awesome Together!